Cocktail Collection
2017


Object Design
Manual is a 10+ year project/small business that is focused on creating goods for "slow living"

In an age when conveniences are celebrated, curated lifestyles are worshipped, and optimization is celebrated as a virtue —
Manual
was created with a divergent perspective.
Slowness is important. Everyday tasks should be celebrated. There's joy in repetitive rituals. There's pride to be found in doing something difficult. Friction and imperfection keep life interesting. Taking your time is always worth it.
Manual is a project in creating products that encourage you to slow down and appreciate the moment.
The Slow System
(2022)
Plant Stands
(2020)
Bookend
(2020)
After years of working in design and innovation for corporate clients, I had a feeling that elevating convenience above all other design criteria was a race to the bottom. Instead of making mindless products, what if we embraced products that slowed you down? Like the Slow Food movement, what if we took the time to pause and appreciate the experience?
Manual
was founded to produce products in the spirit of slow food.
Coffeemaker Nº1 was the first product I designed specifically for Manual. After obsessively immersing myself in the world of specialty coffee for years, I designed a brewer that walked the line between counter top sculpture and purist pour-over. After revealing it at NY Design Week, it received high profile press coverage, which pushed me to find a way to make a production run.
Slow Coffee
An ongoing exploration & obsession
2014 — Current
Early Nº1 Prototypes
(2014)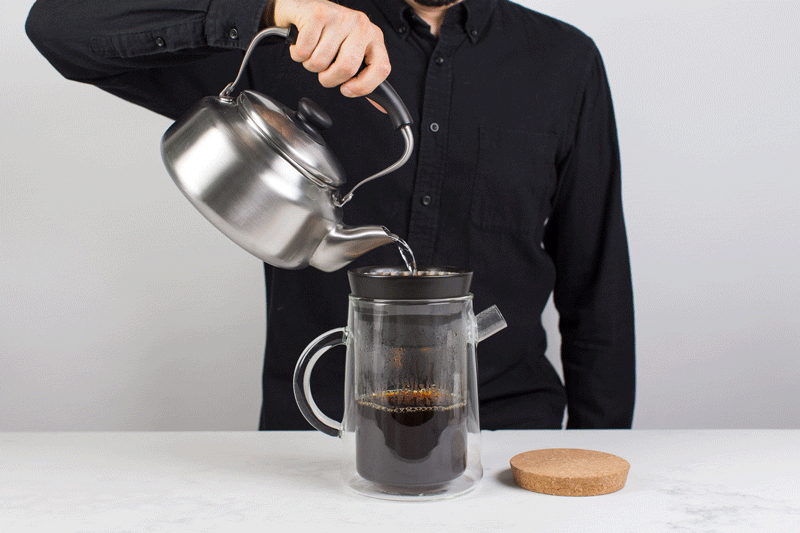 Coffeemaker Nº3
(2017)
Slow System
(2021)
Coffeemaker Nº1
(2015)
Coffeemaker Nº2
(2016)
Coffeemaker Nº3
(2017)
Coffeemaker Nº1 was launched on Kickstarter in 2014, and over 1000 people helped to raise over $100k in 30 days. This roller-coaster campaign launched
Manual
as a company and sent me to China to work with my manufacturing agent to secure manufacturers for all of the parts from glass to packaging. Coffeemaker Nº1 has been shipped all around the world, published in Wired and Businessweek, wholesaled in 6 countries and even sold through Crate & Barrel and CB2.
Over the years I have iterated on the design multiple times and continue to design for coffee, exploring new ways of brewing and serving and releasing new coffee products along the way.

Slow coffee is a unique space to design for. It's process paired with experience, it's function balanced with aesthetic, it's simple pleasures and complex flavors, it's highly personal yet extremely social. And while Manual is not just about coffee, as a topic for design, I find it to be almost unlimited in possibility.